Looks best on lighter background)
If you have a website, please take the yellow ribbon to put on your page until our service men and women return safely home.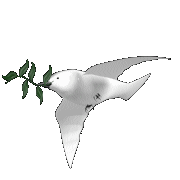 Take this dove of peace with you!
The Dove of Peace flies from site to site, through as many countries as possible. It does not belong to ANY belief system. Please help it make a line around the globe by taking it with you to your site, by giving it to someone for their site, by passing it on to another continent, or to the conflict areas of the world.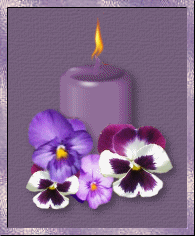 Please take this candle with you in memory of all those dear souls who lost their fight against depression and in support of those currently battling with depression.